New Zealand Pictures - Fur seals, weka, sunset
Provia 400F; pictures taken 16 Feb 2003.
Frames 1 through 29 were all double exposures. I shot most of a roll of 400F at the Mount Bruce Wildlife Center, then carefully marked it for re-use as to which frame it was on. Later, near Karamea over by Moria Gate -- which incidentally was named long before Peter Jackson shot the Lord of the Rings series in New Zealand, and there are creeks here named Narya, Vilya, and Nenya as well as Celeborn and so on -- I put the roll back in without noticing the frame number.
Fortunately, frames 30 through 36 at least came out. Frame 31 has some fur seals (not easily visible, 20030217 probably has better shots, will find out soon). Frames 32, 33, and 34 are pictures of a bird called a weka (with motion blur in frame 32). The others are just the sun setting over the ocean at the seal colony south of Westport.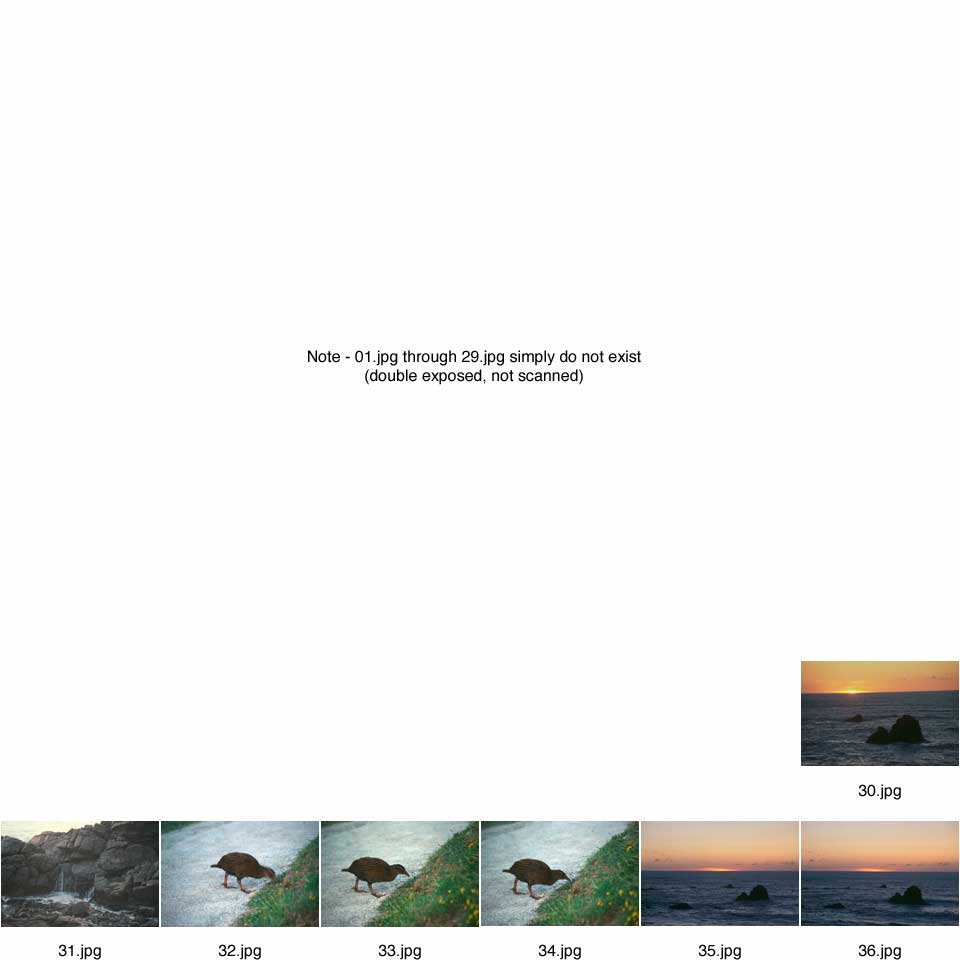 Map by StefanWulph