Anza-Borrego and Organ Pipe Cactus Monument, March 2000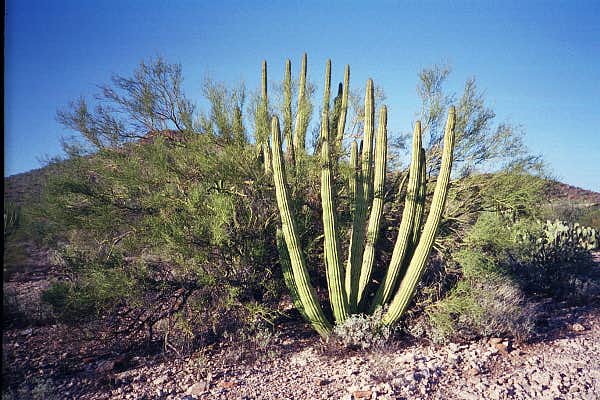 Organ Pipe Cactus
I stuck Anza-Borrego Desert State Park in here, even though it is in California, as I stopped there overnight. A-B DSP Links: [1] [2] [3]. I camped overnight in Tamarisk Grove. There are showers here -- 25 cents per two minutes of solar-heated water. Talk about luxury! You also get lots of shade -- compare the campground with the nearby area.

Tamarisk Grove Campground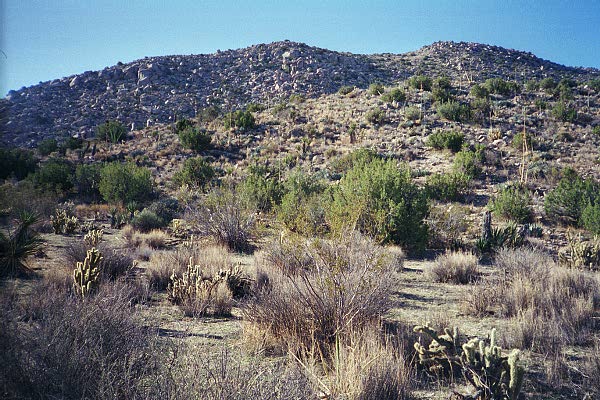 Colorado Desert near Tamarisk Grove
Organ Pipe Cactus National Monument. Links: [1].
Sonoran desert.
The campground here is almost more of a parking lot for RVs. It is not quite as bad as Sunset campground in Death Valley, though.
It was kind of a dry year again, not much in the way of flowers, and I was too busy looking at scenery (and driving) to take many pictures. Ah well, must try again in a wetter year.