Castle Crags State Park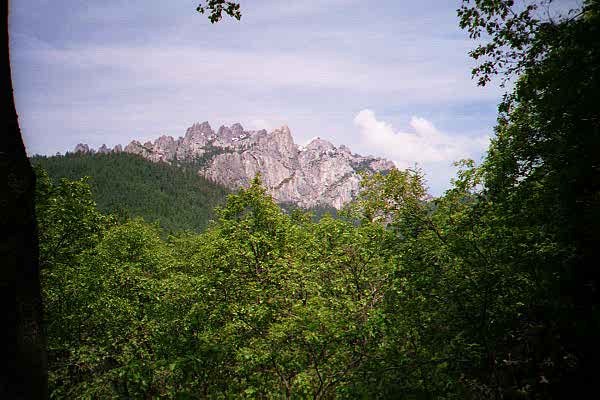 Castle Crags
I actually have only this one decent picture of the crags. You can see them from I-5 as you drive just south of Dunsmuir. We -- my parents and I -- stopped there long enough to wander about a bit. It turns out that the park is on both sides of the Interstate. It contains a fizzy-water or mineral-water spring that was bottled for sale down in San Francisco in the late 1800s, but human activity eventually poisoned the spring. (I am typing these notes from memory more than 3 years later, so take this with a grain of salt.)
After visiting Castle Crags, we headed out Route 89, which travels just south of Mt Shasta.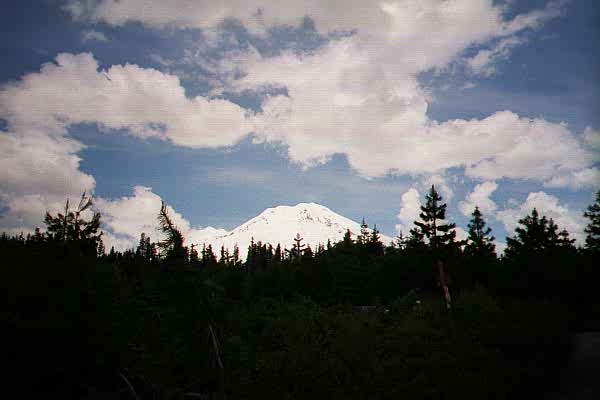 Mt Shasta. The forest was not nearly as dark as it looks here.
Route 89 then bends southward and passes by McArthur/Burney Falls State Park. This area is quite hot in the summer, but the stream and falls here are all fed by snowmelt. Down where I took these second picture of the falls, the temperature was actually rather chilly.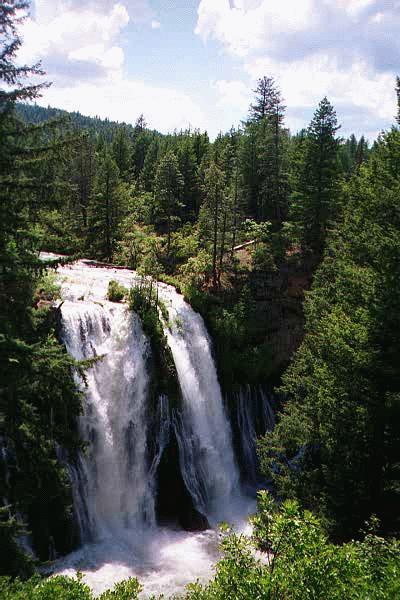 Burney Falls (viewed from above)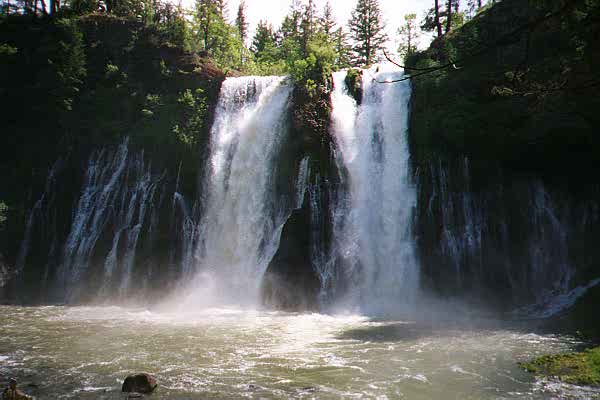 Burney Falls (viewed from the trail at the base)